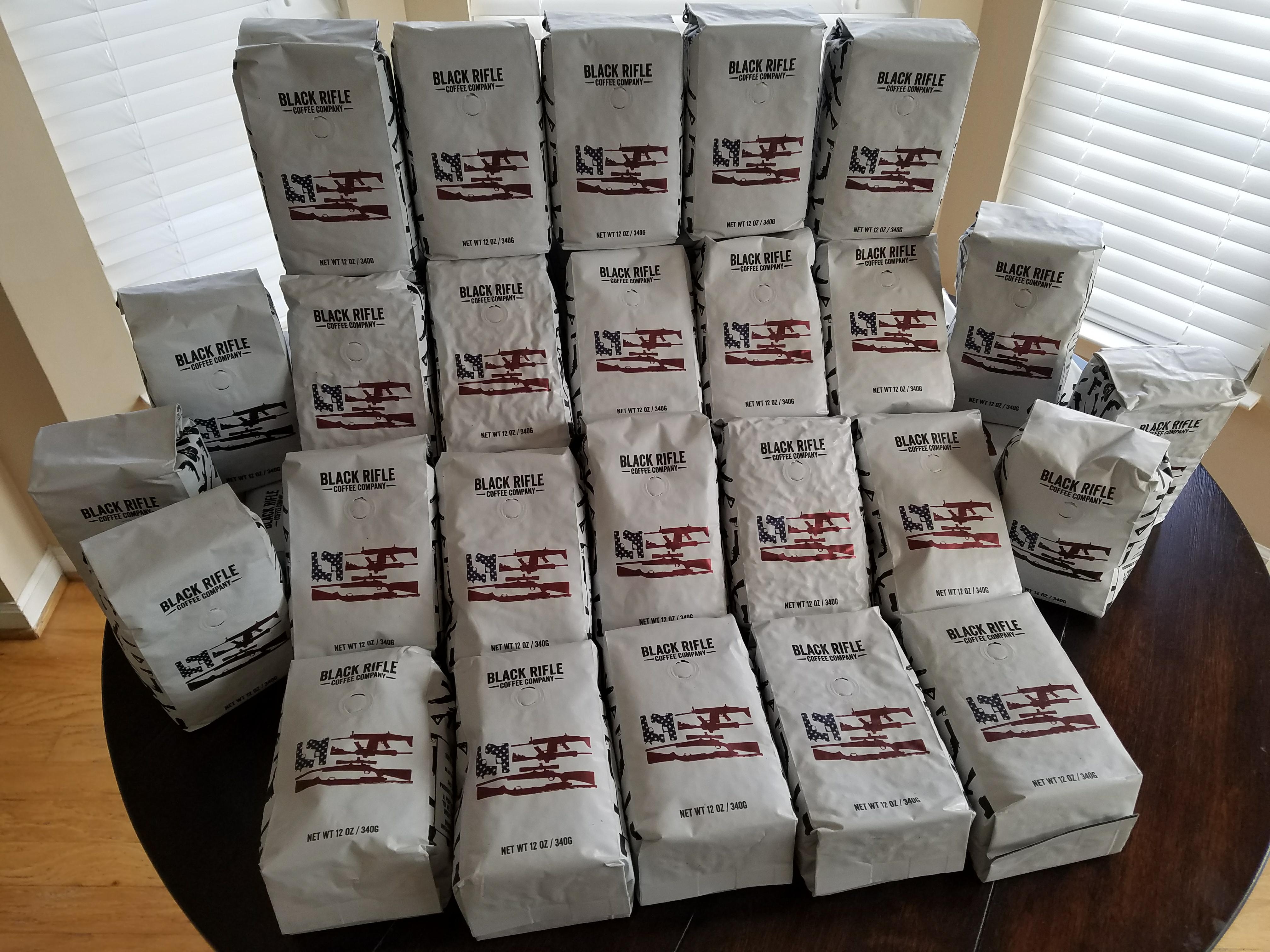 I can remember sitting in an OP in the middle of the night watching over an intersection in Najaf, Iraq. It was mid-2004, and my company was helping to secure the local governor's home and office from a few would be tough dudes. While watching in relative boredom and silence I can still recall thinking how I wished I had some coffee at that moment. Now, 14 years later, I don't have to travel more than 25 feet to reach my coffee machine and within a few seconds have a strong cup of caffeinated goodness to pick me up!
While developing the concept that would one day become Transport for Troops, both Mike and I spent time writing down a list of companies we would hope to share our mission with that would likely respond positively. So, when we received word from the IRS that we had be approved as a 501(c)(3) charitable organization, one of the first messages sent out was to Black Rifle Coffee Company (BRCC), and they did more than we could ever have imagined!


We're very grateful to Black Rifle Coffee Company for their responsiveness and support of our mission! As fellow veterans, BRCC has answered the call by supplying Transport for Troops with an initial donation of free coffee which once sold or distributed to our incredible donors, will support the transport of at least five service members vehicles! You can help us accomplish this mission as well as receive some of the best coffee we've ever had by purchasing your batch here: Transport for Troops Facebook Shop, or by signing up for as a donor by clicking the "donate" button above.
Thank you again to Black Rifle Coffee Company! Check them out at blackriflecoffee.com for more products, and share this opportunity to join with Transport for Troops and Black Rifle Coffee in supporting our military families with their vehicle shipments today.